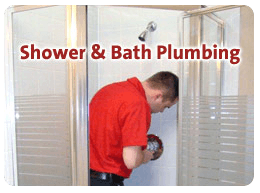 1. Rapid Shower and Bath Plumbing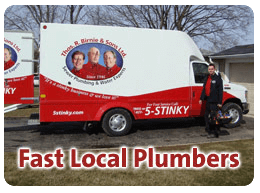 When you require a fast and convenient service for your bathroom plumbing you can depend on Birnie & Sons Plumbing to be with you today. We work 24/7 and operate fully-stocked plumbing vehicles across the region to reach you quickly and with the right parts to perform your repair.
2. Clogged Showers and Baths
If you have standing water after you shower or your bath takes ages to drain away, Birnie & Sons Plumbing can help. Our specialized equipment can quickly remove any blockages and help prevent them from reoccurring.
3. Water Pressure Problems
If low or intermittent water pressure is causing problems in your bathroom our expert plumbers quickly identify the cause of the problem and have you enjoying your desired water pressure level again.
4. Bathroom Remodels
Birnie & Sons Plumbing can help you to create and enjoy the perfect bathroom for your home with expert advice and installations of all your faucets, bath tubs, sinks and toilets to help you create the bathroom you desire.
5. Accessibility Upgrades
Birnie & Sons Plumbing are experts at helping make your bathroom more accessible for the elderly or movement impaired. We can provide expert advice, solutions and installations on the best showers, tubs and faucets that improve ease-of-use and have "Anti Scald" settings for safer operation.
6. Clear, Up-Front Prices
We provide up-front pricing which allows you to make a considered decision and with pricing calculated on a per job basis, you'll have the peace of mind that the price remains the same right through to completion.
7. Satisfaction Guaranteed Service
Enjoy the level of service that has been delighting customers for generations – satisfaction guaranteed.
For all your bath and shower plumbing needs for your home in Hamilton and across the Golden Horseshoe region, call and speak with the experts at Birnie & Sons Plumbing today.